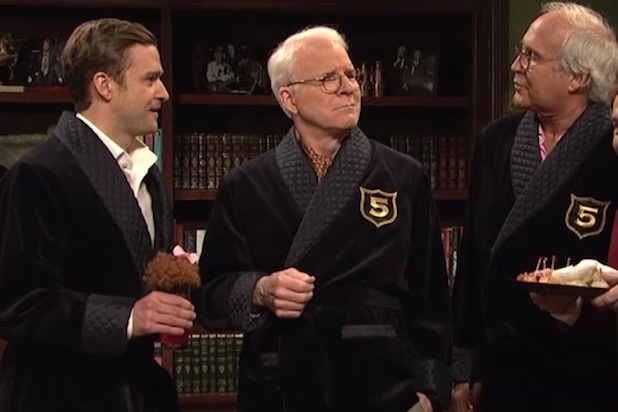 NBC
In the world of sketch comedy, there is no fraternity more prestigious than the "Saturday Night Live Five-Timers Club." Those who have proven their worthiness by hosting "SNL" five times are invited into an elite circle, where they don luxurious satin robes, smoke expensive cigars and, for their entertainment, watch current cast members fight to the death.
NBC
NBC
NBC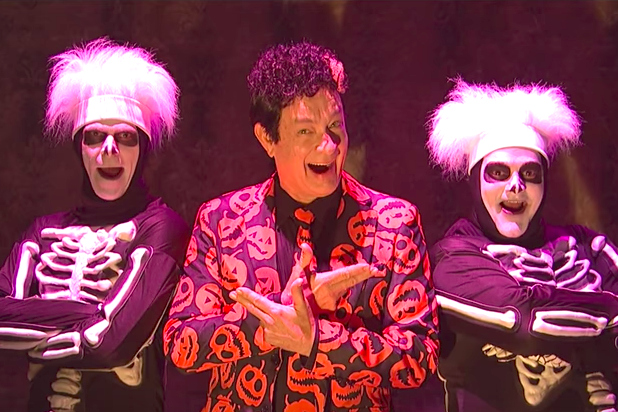 NBC
NBC
Buck Henry – 10


From 1976 to 1980, it was tradition for the "Heaven Can Wait" director to host the "SNL" season finale. In total, Henry hosted 10 episodes, including a Mardi Gras special.
NBC
NBC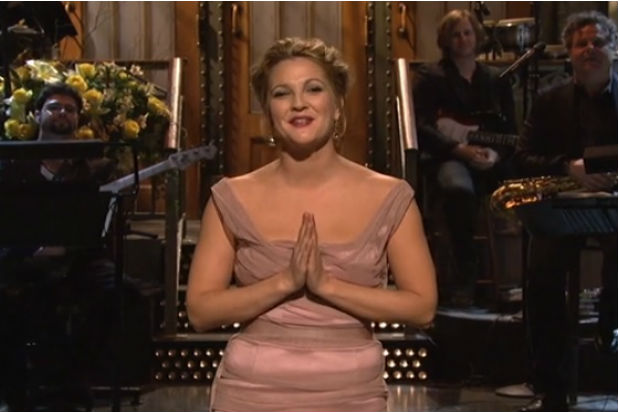 NBC
NBC
FX
NBC
NBC
Scarlett Johansson – 6


The actress made her fifth appearance in 2016, and kicked off her monologue by putting on a Five-Timers jacket handed to her by Kenan Thompson. (She hosted again with then-fiancé Colin Jost in December 2019.)
NBC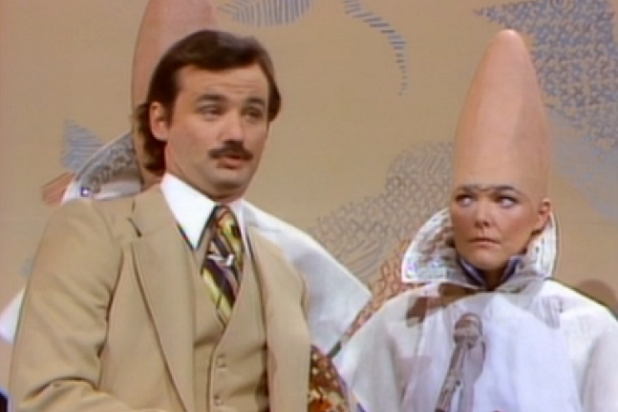 NBC
NBC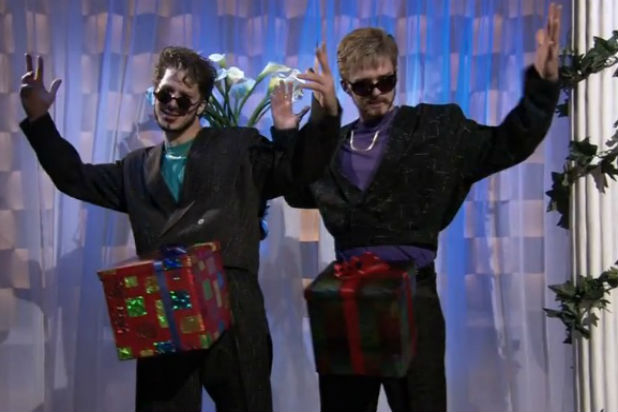 NBC
NBC
Melissa McCarthy – 5

After a season of guest appearances as Donald Trump's White House Press Secretary, Sean Spicer, McCarthy grabbed her Five-Timers jacket in Season 42.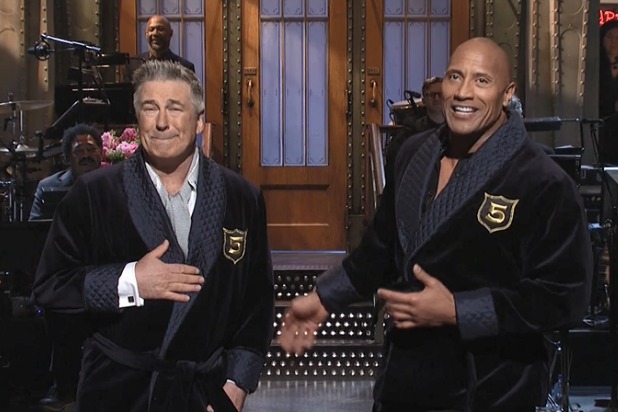 Dwayne Johnson- 5 

Dwayne "The Rock" Johnson hosted the finale of the 42nd season of "SNL"
Jonah Hill – 5 

Hill's five appearances as host spanned a decade, with the first coming in 2008 and the fifth on Nov. 3, 2018.
Will Ferrell – 5

One of the most successful "SNL" alums of the '90s, Ferrell joined the club on Nov. 23, 2019. Among his most famous "SNL" bits were his George W. Bush impression and his recurring role as Alex Trebek on "Celebrity Jeopardy."
NBC
Paul Rudd – 5

Paul Rudd is the newest member of the "Five-Timers Club," making it official with his Dec. 21 hosting duties.
Getty
Paul Simon – 4


Technically, Simon only hosted four times, but he's been included in "Five-Timers Club" sketches since he was the musical guest on a fifth show. He also owns arguably the most emotional moment in the history of "SNL": his performance of "The Boxer" in the cold open of the first post-9/11 episode.