If Jamie wasn't already the black sheep of the Dutton family, he will be now after John and Beth's betrayal seen in the latest episode of Yellowstone.
Relationship dynamics are explored within Season 4 Episode 7 "Keep The Wolves Close." Some bury the hatchet, some fall apart, and two characters are faced with some of the most blatant flirting ever seen on television.
We spend more time with Jimmy on the 6666 ranch in Texas meeting new characters, Beth's new job turns out to be a poisoned chalice, and Lloyd makes amends.
Governor Dutton
Jamie Dutton continues to spend time with his birth father Garrett Randall, along with Christina and his new son, but Garrett has bigger ambitions for Jamie. He asks Christina to help him convince Jamie to return to politics, this time running for Governor.
Meanwhile current governor, Lynelle Perry pays John a visit to tell him she'll be endorsing Jamie too. John doesn't hide the fact that he thinks this is a terrible idea and worries what he'll do with power. Instead he tells her to endorse him for governor, seemingly running against Jamie.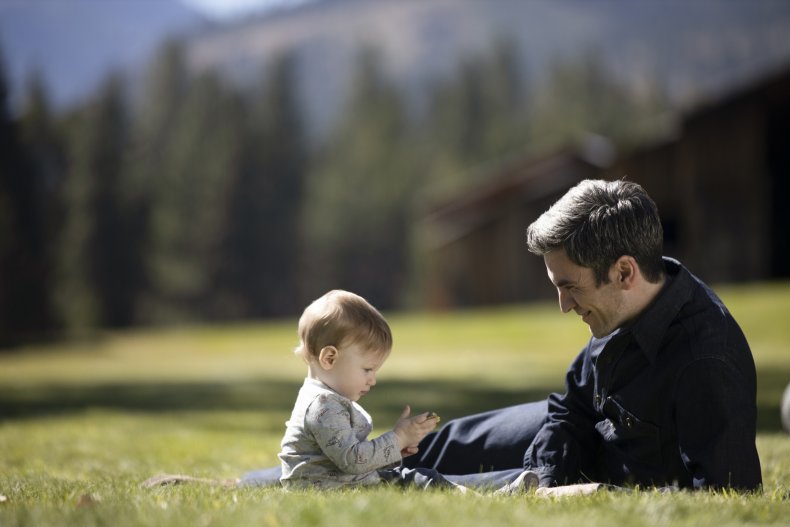 John gets cold feet but Beth, who's discovered her new employers Market Equities are planning to build an airport and ski resort on Yellowstone land, is adamant that he should run, and that the ranch will still be there in four years when he's done being governor.
John and Beth seem to hatch a plan to rattle Jamie, as they arrive at a press conference where he believes he is getting the current governor's endorsement, only for Lynelle to surprise him and announce John.
Of course, Beth takes great pleasure in seeing Jamie so crushed, telling him this is just the beginning. John announces his platform to the press, saying he's not the candidate for progress, saying, "I am the wall progress hits and I will not be the one that breaks."
Life at the Dutton Ranch
The Dutton Ranch has gone through a lot of change in clientele in Season 4 with some new additions and the departure of the likes of Kayce, Mia and others.
John admits to Beth he's feeling lonely at the ranch and asks her to ask Rip if they would like to live on the ranch with him, rather than in Rip's lodge. She tells her father he'll have to ask Rip himself, reiterating to ask and not tell. When it finally comes time, it's a very brief conversation as the pair seem to struggle to express themselves but their unspoken bond helps them reach an agreement.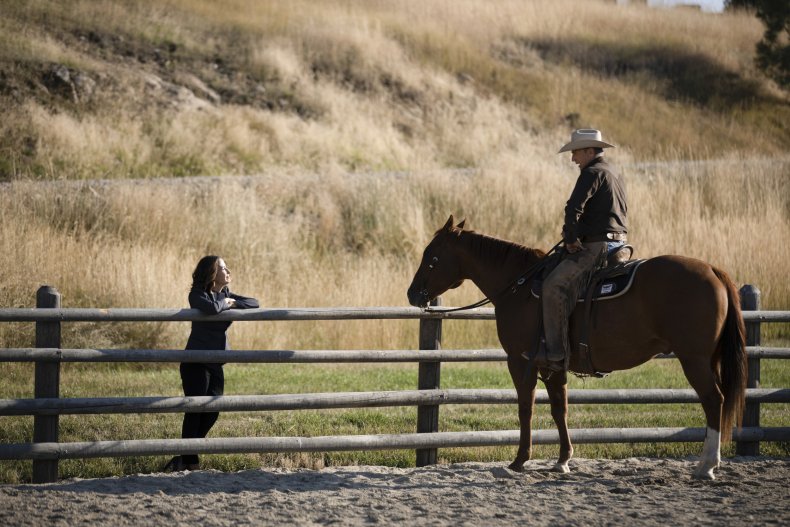 Last week John decided to clear out all of the women from the bunkhouse after Lloyd and Walker's fight. Teeter returned begging John to let her and Laramie back in. He initially refuses but she reveals the Yellowstone mark which has been branded onto her skin. John was unaware and allows them both to return to the house. Teeter gives Rip a heartfelt hug when he gives her the good news.
Lloyd's intentions aren't clear when he walks into a store and trades in an expensive belt buckle for an item. We're led to believe it's for a gun but when he gets back to a tense bunkhouse, he presents Walker with a new guitar to replace the one he smashed out of anger. Walker begins to play and the ranchers' relationships begin to heal.
Romance on the ranch
Jimmy had a wild and totally unexpected day on the four sixes ranch. We see him getting to grips with life down in Texas at the 6666 until he's called back to the ranch. A young woman named Emily requires his help and springs a surprise task on him.
She instructs him to put a bag around a stallion's penis to extract seaman from it. Jimmy is horrified, exclaiming, "I've just jacked off a horse," only to be told there are 15 more to get through.
After the task is accomplished, Emily approaches Jimmy and asks up front if he has a girlfriend. Not sure how to answer with Mia back in Yellowstone, Jimmy agrees to buy her dinner. Jimmy best watch out though as Mia left the Dutton Ranch in Episode 6 and we're not sure where she's going.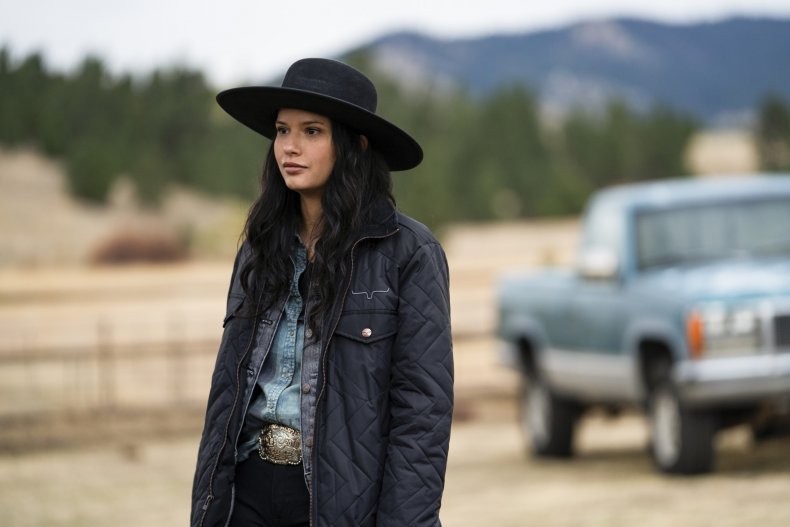 Elsewhere Kayce helped Chief Rainwater and Mo retrieve the horses that were stolen from their ranch. After the task is completed, Avery, or "miss pouty lips" as Monica calls her, makes a bold advance towards Kayce. She asks him if he believes in love at first sight, because that's how she felt when she first saw him all those years ago. Kayce reminds her that he's married.
Meanwhile young addition to the family Carter is finally out of the doghouse, or the stables to be more specific, as he tries to patch things up with Beth. He asks her to take him into town so he can find a foster family, but she finally lets him in and allows him to move into the lodge with him and Rip.
After this, there are just three more episodes left in Season 4 of Yellowstone.
Episode 8, "No Kindness for the Coward" airs on Paramount Network at 8 p.m. ET, 7 p.m on Sunday December 19.