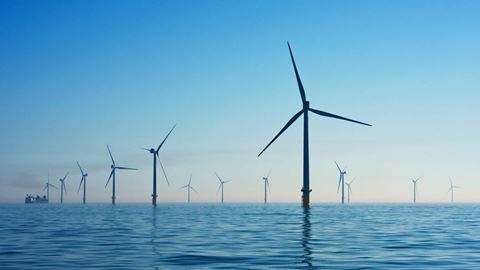 Jeremy Hunt MP is the man who first proposed bringing COP26 to the UK. Whilst he was serving as UK Foreign Secretary between 2018 and 2019, Hunt started the negotiations to host the UN climate change conference. Talking to The GreenNewsMarket, he offers up his thoughts on the summit, and discusses his recent interview with Bill Gates.
"It was pointed out to me that we had a chance to host COP26 and I thought it would be a brilliant thing for us to do, because Britain actually has got the most incredible track record on climate change," explains Hunt.
It was Europe's turn to host COP, but Brexit negotiations had led to what he calls "a difficult period in our international relations, particularly with our closest neighbours." Whilst in Brussels, Hunt discussed the summit with his Italian counterpart over dinner. "I was able to establish that he would be up for Italy playing a role in COP, if Britain took the lead. We ended up having the Italians as our partners in COP and I think they've been very good partners."
Hunt says, considering its track record on sustainability, the UK is a worthy host for the Glasgow summit.
"We're now in a position where we've decarbonised our economy more than any other G20 country. We've reduced our use of coal massively from like forty percent of our electricity, to one and a half percent, just in the last eight years."
COP26's achievements, so far, include plans to tackle deforestation, and a pledge by more than a hundred countries to cut methane emissions.
"It's the first COP where just talking and making a bit of progress won't be enough. We've got to actually make enough progress, and that's the challenging bit," he says.
"I think we've not done badly. All the omens were terrible in the run-up to COP, but I think some really quite important things have happened so far, and we've still got another week to go."
Hunt also commends the UK Prime Minister, Boris Johnson, who beat him in a ballot to become leader of the ruling Conservative Party in 2019, and is now tasked with delivering a successful COP.  "Although I understand why some people on the left want to try and find things to criticise Boris Johnson for, I think you have to give credit where it's due. He is totally serious about this. He comes from a long traditional of environmentalism in his own family. He really does believe it."
Hunt recently interviewed Microsoft founder, Bill Gates, for the UK's Policy Exchange think tank. Gates strongly believes that innovation is the key to delivering breakthroughs on climate change and the net zero agenda. But he also, in the interview, warns that limiting global warming to 1.5 degrees Celsius "will be very difficult."   
Hunt says: "He's kind of an optimist… he thinks technology really can solve these problems. Although, there are lots of things that we don't have the technology to do yet. Particularly things like how you stop cows farting. It's a lot less trivial than it sounds. Methane is a very serious issue."
"To get to 1.9 degrees, there's an awful lot we've got to be getting on with. One of the things that Bill Gates said was… you know, 2 is better than 2.5. 2.5 is better than 3," adds Hunt.
At COP21 in Paris in 2015, the target of limiting the rise in global temperatures to 1.5 degrees Celsius above pre-industrial levels was agreed.
Post-COP26, Hunt says the relationship with China, the world's biggest carbon emitter, is the next major issue facing the G7 countries. China's President, Xi Jinping, decided not to attend the Glasgow climate conference in person.
"I think the most difficult challenge, now, that really comes into view, is the integration of China into the climate change agenda."
"People say relations with China have got to be about competing, containing and cooperation, the three Cs. We haven't really figured out how to do that."
"We need to make sure that China doesn't do anything that destabilises the international order. We know that we need to be successful economically in  competing with them, otherwise we become dependent on China. But we've also got to find a way of cooperating, and, at the moment, it's very, very challenging," he adds.
Hunt believes that that the current generation of leaders must be ready to overcome the difficulties that lie ahead.
"My father's generation and my grandfather's generation fought for our liberty in two world wars, a Cold War, they had to deal with a Holocaust. And so that generation did incredibly important things to lay the foundations for our current prosperity. But the challenges this time are different, and we've got to show that we're up for the challenge," he concludes.