New York attorney and former Watergate prosecutor Nick Akerman said Saturday that former President Donald Trump is "very unlikely" to succeed at exerting executive privilege over White House records related to the investigation by the January 6 committee.
"The Supreme Court should just deny the appeal and leave it at that," Akerman said during an interview with CNN on Saturday.
Trump asked the U.S. Supreme Court last month to prevent the release of White House documents to the select committee. In the court filing with the Supreme Court, Trump's lawyers asked the court to consider his claim of executive privilege.
The request came after a federal appeals court on December 9 blocked Trump's efforts to shield documents from the committee and ruled that the National Archive should provide records that could potentially provide information about the events leading up to the Capitol riot.
The former president's claim of executive privilege could allow him to keep the White House records inaccessible to the committee, according to Bloomberg Law. Trump's lawyers argued that providing those documents would ruin the power of executive privilege for future presidents.
"The problem with that argument [executive privilege] is that the Supreme Court has already spoken to executive privilege back in 1974, when they ordered Nixon to produce his tapes to our office," Akerman said on Saturday. "Basically executive privilege is a privilege that belongs to the government. It doesn't belong to the individual."
On Thursday, the January 6 panel argued against Trump's request and asked the Supreme Court to keep the appeals court's ruling, arguing that it is within its jurisdiction to seek documents from the Trump administration.
"Although the facts are unprecedented, this case is not a difficult one," the lawyers said in the court filing. "This Court's review is unwarranted, and the petition for a writ of certiorari should be denied."
If the Supreme Court decides to reject the request by Trump's lawyers, the federal appeals court's ruling on December 9 would be final.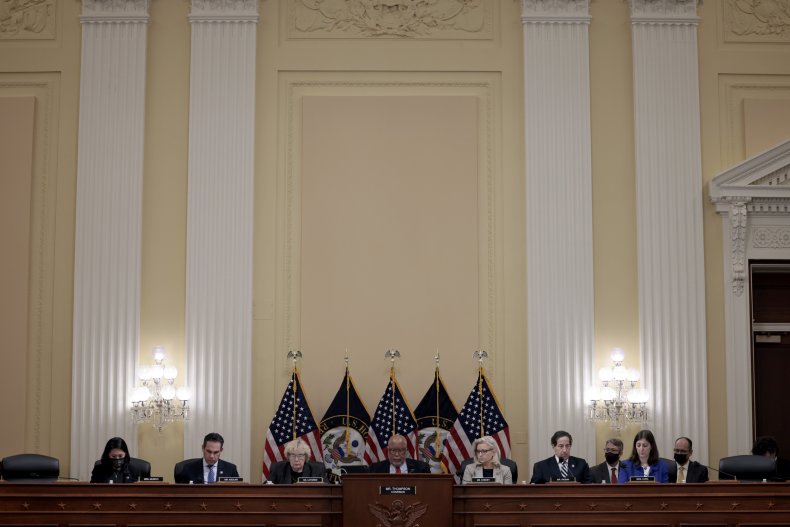 The January 6 committee has been seeking documents that include schedules, speech remarks, call logs, movement logs, events that Trump attended and all communications within the White House on January 6, according to a court filing.
On Wednesday, Representative Liz Cheney, the vice-chair of the select committee, denied Trump's claim that the House panel has "given up" on trying to obtain his records as part of their investigation.
She tweeted a screenshot of a statement and wrote "False. The ⁦@January6thCmte⁩ hasn't dropped requests for any necessary records."
"In fact, we're actively litigating to obtain White House records Trump is trying to conceal," she added. "We will not allow him to hide the truth about January 6th, or his conduct, from the American people."