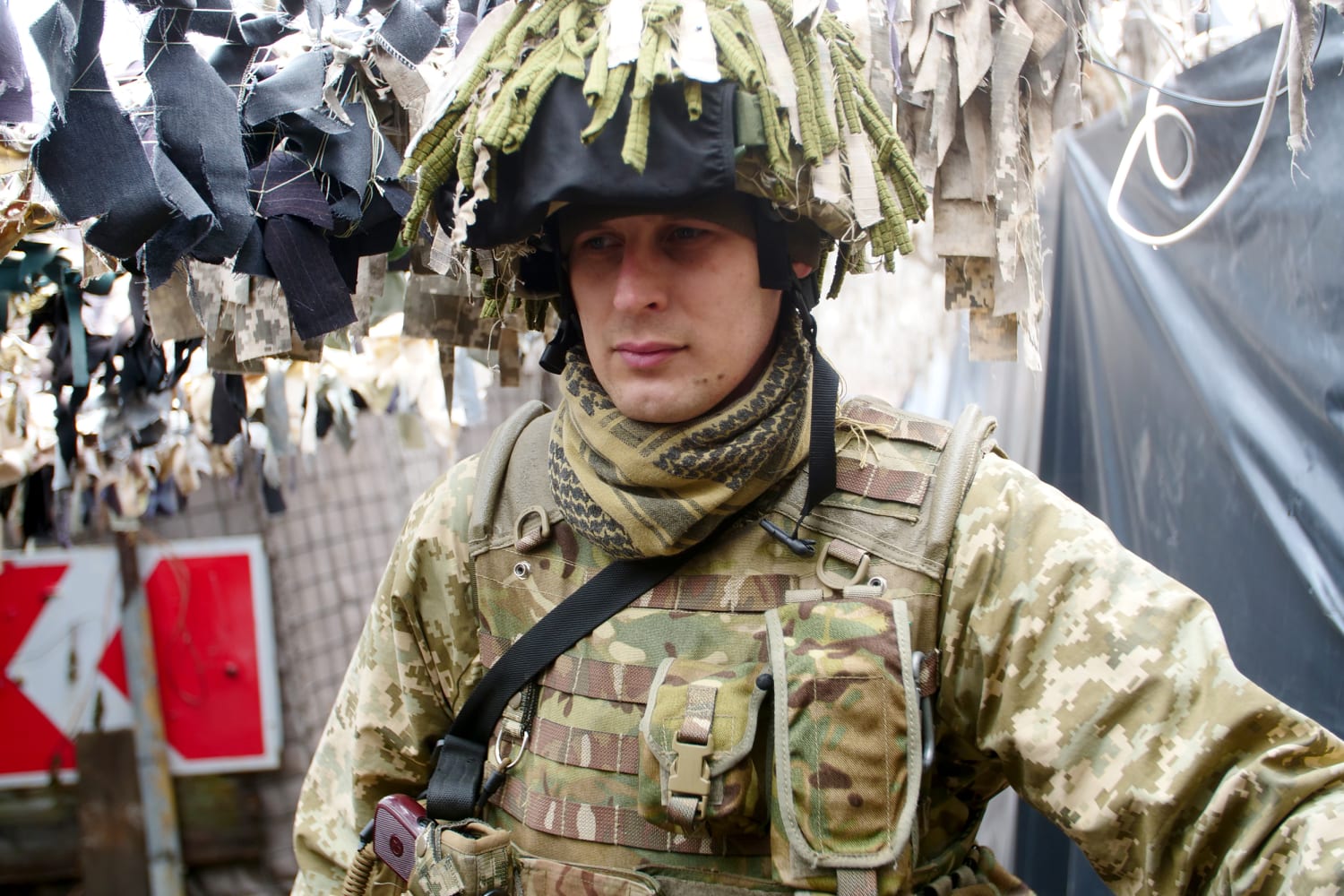 Soldiers who patrol the trenches dug into a former village in the industrial side of town say exchanges of gunfire and shelling are a near-daily occurrence, with both sides dug into positions that have hardly moved since the conflict first broke out in 2014.
Soldiers warn of land mines in the no man's land that surrounds the area, while the derelict brick homes that have been hit and collapsed in past artillery barrages, look like relics of long-ago battles, but are in fact casualties of a conflict less than a decade old.
The Ukrainians say they want to avoid prompting Russia and its proxies into an escalated fight. This cautious approach is now no doubt heightened as President Joe Biden has made it clear U.S. troops are not about to unilaterally come and rescue Ukraine.
"The enemy is constantly provoking us here," said Mykhailo, a 25-year-old senior lieutenant who declined to give his last name.
"If there is provocation towards us, we don't respond to the provocation. If there is a targeted shooting and there is a threat to our lives, then we respond," he said.
Biden and America's NATO allies have sought to de-escalate tensions with Russia, which has been ratcheting up pressure on Ukraine since a popular revolution ousted pro-Russian President Viktor Yanukovych in 2014.   
Russian-backed separatists have taken control of large parts of eastern Ukraine, in Donetsk and neighboring Luhansk province, while Russia also annexed Ukraine's Crimean Peninsula in 2014.